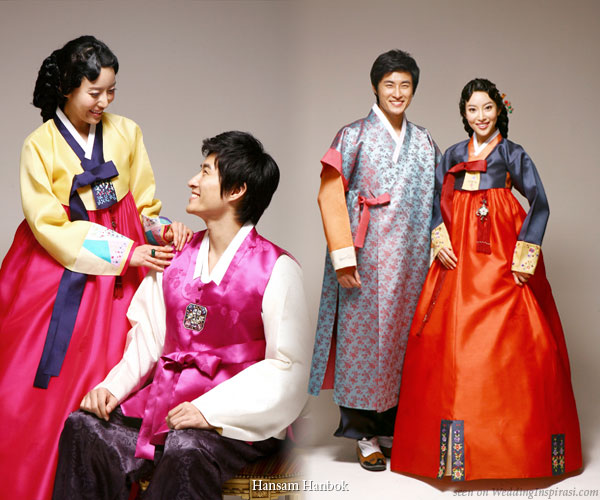 korean wedding dress
Hanbok is the name of traditional clothes of south korea. And Chosŏn-ot is the name of traditional clothes of north korea. So the wedding dress of korean is modification from hanbok and Chosŏn-ot clothes. And this is it,,, the beautifull design for wedding dress.
chinese wedding dress
chinesse wedding dress identic with the red colour. all of the piece of the clothes is red. The red colour on the chinese culture is mean a happiness and spirit of life. So red colour always be found in chinese's clothes, homes, etc.
indian wedding dress
indian wedding dress is full with accessories that made from the gold. you can see there are many bracelet, necklace, and the ornaments in the head. there are ull from the gold. indian also identic with the body painting. usually they make a body painting in the hand and foot.
sweden