Looking for a wedding dress is no longer a problem now, the only problem you'll encounter is what of wedding gown you like. Vintage wedding gowns are also gaining popularity over the years. Vintage wedding gowns are popular for its style and elegance. These gowns are also known to compliment almost every women. If you are a bride to be and is looking for a vintage wedding gown, you must think of some things first before purchasing any gown.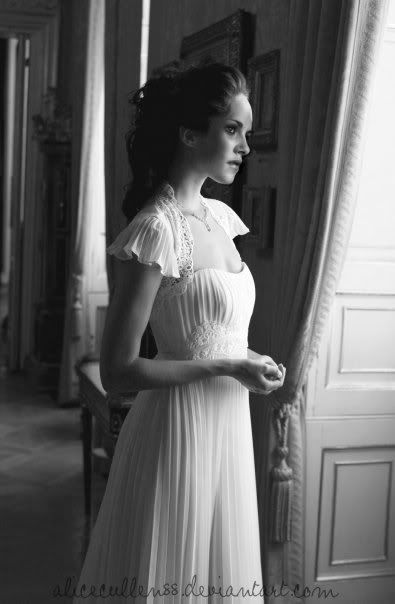 The Rules
Before buying any vintage wedding gown, you must follow some rules first. First is to make sure that you check carefully that there are no stains or rips on the wedding gown. When a wedding gown fabric has been stained, it is really hard to get it out especially if the stain has been there for years. This is also the case for rips or holes. Fabric and material of wedding gowns today are very different from before. And once there is a rip on your vintage wedding gown, it might be impossible to fix it especially finding a fabric that it almost the same as the fabric from the gown you bought.
The next rule is size. Your regular size for a wedding dress is different with your size on a vintage wedding dress so you will definitely look different in it. The general population has been growing taller and thicker while the clothing industry has been adjusting their sizes downward. That is why when looking for a vintage wedding dress, you need to look for a couple of sizes up so that the dress can fit you properly.
Another rule is keeping away from dresses that are too old because the fabric wears out through time. It is always a must that you take a lot of time when looking for a vintage wedding dress. You can also try stretching it out to see if the fabric is still in good condition. Keep in mind that any dress made before the 1900's is quite risky to buy and use on your wedding day.
One of the benefits of buying is the money you can save. That is why it is always good to have a budget when you shop for a vintage wedding dress compared to shopping for a regular wedding gown. But before you buy a vintage wedding dress make sure it fits your budget and you will not go overboard. With your budget, you will have an idea of which gowns are at your price range or not. This will also help you with the options you can choose from.
The last rule you should keep in mind is to have fun when choosing for you vintage wedding dress. Do not feel pressured and don't hurry in choosing the right gown. There are many gowns that are classic and elegant and one of them is just perfect for you.